Winter fair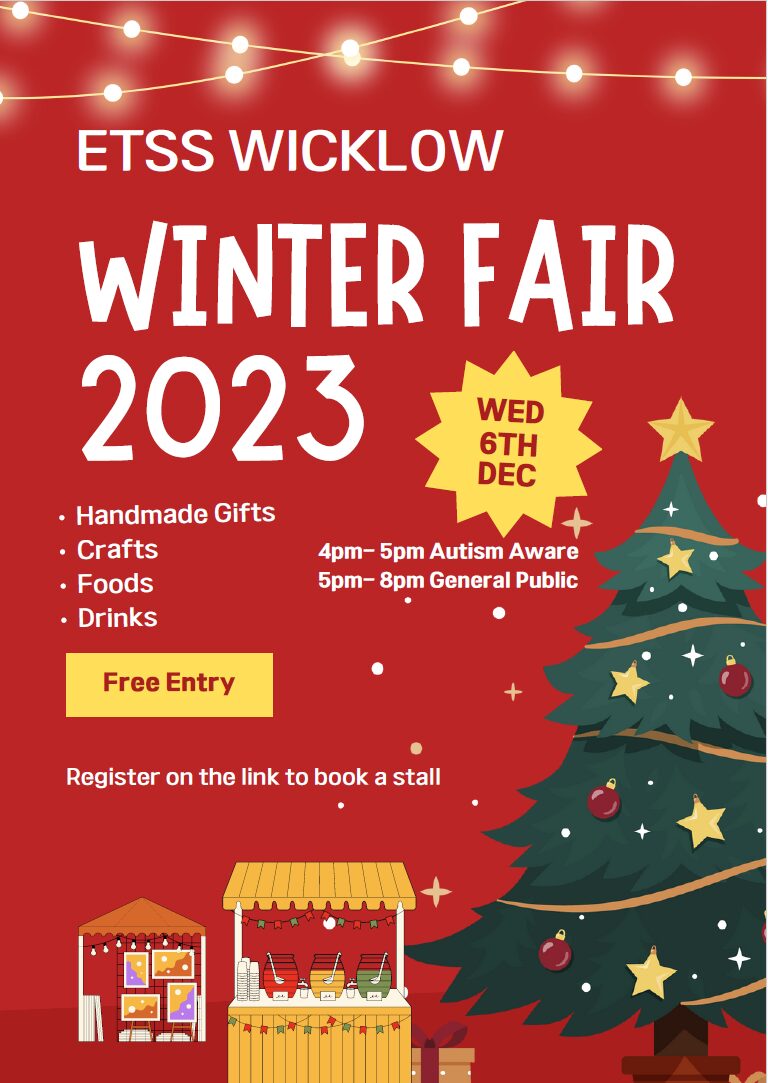 Please note that it costs €10 to have a stall at the Winter Fair. 1st to 3rd years are required to have a parent or guardian to supervise their stall.
Students must ensure they have thought through their product, who will supervise them (first to third years) and who will be selling with them (if anyone) before submitting the application.
Please fill out the link below if you would be interested in running a stall at our Winter Fair.