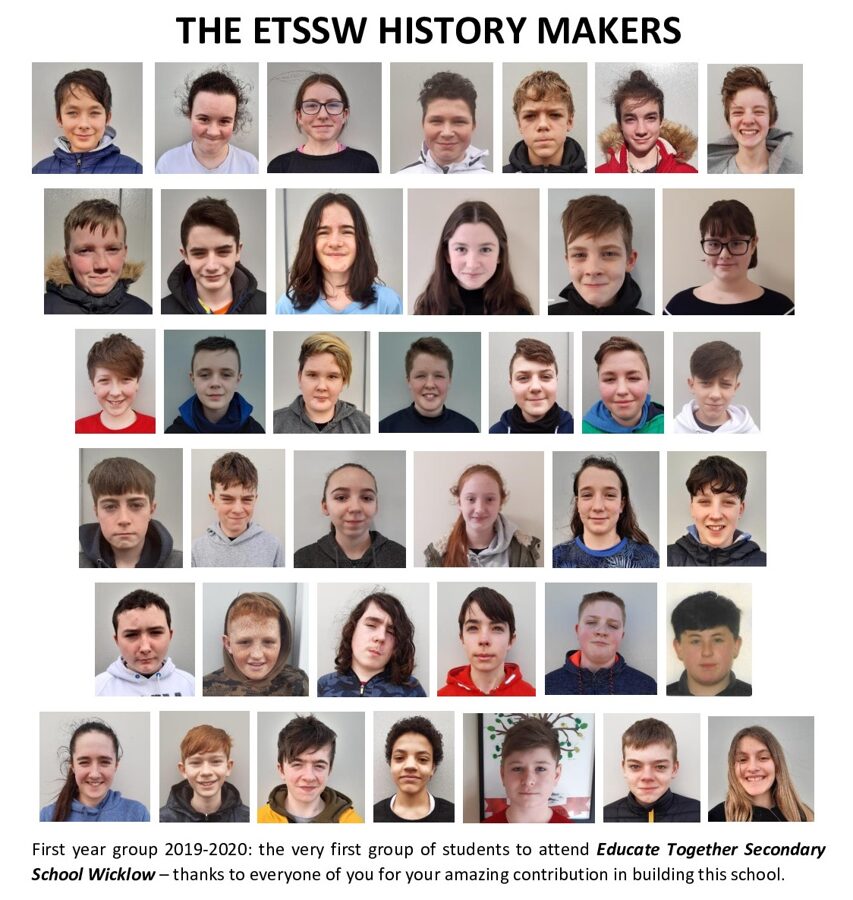 Poem about the Lockdown:
Study Skills Advice:
History
Week 2020
Introduction
The first ever ETSS Wicklow History Week, Monday 20th to Friday 24th April, which took place online due to the present crisis, was a great success. There were two major parts to the week. The first was an exploration of the 1916 Rising. The second was the completion of a History project.
Remembering the Rising
The History teachers explored the day by day timeline of Easter Week 1916 with the students every day during History Week. For example, on the Monday of History Week, the events of Monday of Easter 1916 week were explored; on Tuesday, the events of the Tuesday of Easter week 1916 were explored, and so on. This exploration entailed students reading and engaging with written and visual sources about the Easter Rising.
The Rising in context
As well as learning about the main events of Easter Week 1916 that took place in Dublin, students were also invited to consider the Rising in its broader European context. The fact that the Rising took place during the First World War is a very important point for our young historians to understand.
Results of the Rising
On the Friday of History Week, as well as looking at the events of Friday of Easter Week 1916, students were also taught about the consequences of the Rising. Students were asked to consider how the Rising changed Irish history and what was the role of the executions of the rebel leaders in bringing about these changes.
History Week Project
As well as the daily focus on the 1916 Rising, students were invited to complete a project on a historical topic of their choice. Students were encouraged to interview older relations such as grandparents about interesting events from the past.
There was a great variety of topics including the Challenger disaster of 1986, the 1916 Rising, the big snow in Roundwood in 1982, the Great Famine, the collapse of the USSR, and the 1981 Hunger Strikes. The projects were of a very high standard but in the end, there could only be three winners. The winning projects were:
The 1969 Moon Landing by Jack D
The collapse of the Berlin Wall in 1989 by Luc
The assassination of JFK in 1963 by Jack L
Each winner was posted out a €15.00 All-For-One voucher.
Each of the winning entries included excellent interviews with older relatives who shared their memories of the historical events. The inclusion of these interview sources shows the value of using eye witness accounts for the study of history. Such accounts not only bring history to life but they also help our young historians to understand the importance of how certain events have shaped our past and the world we live in today.
And Finally…
Well done to all our students who took part in our first ever History Week. The week was a great success and we're already looking forward to History week 2021 when once again we will look at the people and events that have shaped our past and present.
Gaiety School of Acting at ETSS Wicklow!
Not every school offers the opportunity to take an acting class, but the students of ETSS Wicklow were given a fantastic opportunity to learn from the Gaiety School of Acting for an entire day. All students in ETSS Wicklow receive 'Artistic Performance' once a week and to have the Gaiety School of Acting come in to support them was a fantastic opportunity. We have an enthusiastic group of students who are always willing to become involved. During the day, the students were broken up into two groups. Each group led by an acting professional from the Gaiety. All students involved themselves in every activity and these activities were:
Practicing their emotional range, while experimenting with pitch, projection and dramatics!
Improvisation – this is a common task for the students during Artistic Performance, so they really enjoyed this. This activity gave the students the chance to 'think outside the box'. It was really enjoyable.
Acting out a historic moment where other students had to guess what historic moment it was. The list can go on with all the different activities that were provided during the day.
Acting builds up confidence and helps with public speaking, friendships, teamwork, flexibility, learning to think outside the box and communication. Most importantly this day helped build up friendships within each group and this was wonderful to see. It was a fantastic confidence building day where the students bonded and began to feel more comfortable with each other.
Who would have thought that all our students can act? All they needed was a little push and confidence from experts! This is what they got. All students could not thank Colm & Donal enough for giving them this huge opportunity and who knows, we may have a Saoirse Ronan or Colin Farrell in the making!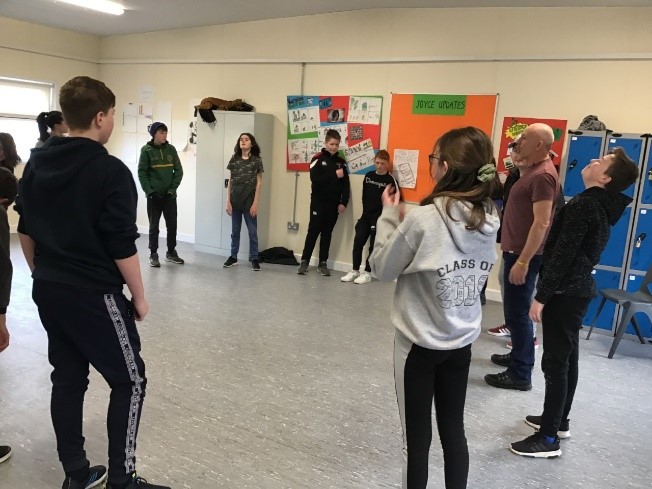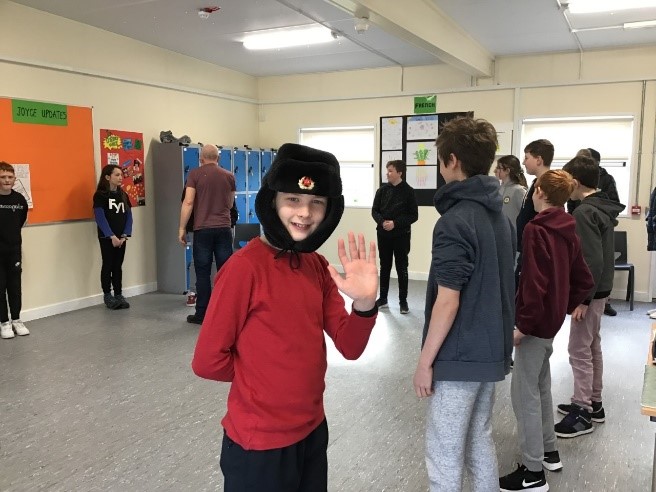 GUESTS AT ONLINE SCHOOL

Next week, new students for September are invited to attend our online school on Thursday - present students are being asked to help plan the activities for the day:



Advice for studying at home:




A new term is beginning next Monday 20 April - online school starts at 09.30 - time to lift up inspiration and motivation for this term and what lies beyond - this crisis will end and there will be better times ahead for everyone - in the next 6 months, there will be summer holidays and a new school year full of opportunity to look forward to. Right now, continuing your learning at the best level possible is a great goal for all of us - we're looking for 6 great weeks:



Still the Easter holidays - but online school returns next Monday 20th April - more details to follow, but first, let's remember why we're working this way at the moment:


Three weeks of virtual school - what a success - real-time classes, online tutorials, tutorial videos, uploaded assignments, online homework club, online general assemblies, amazing attendance levels, short-story competitions, recipe books, new awards - it's been an innovative month at ETSS Wicklow - now it's time for the Easter holidays - stay safe, remember to work with the HSE guidelines and let's see what happens after Easter.



VIRTUAL SCHOOL BEGINS
OUR VIRTUAL SCHOOL HAS JUST COME INTO EFFECT FOR THE FIRST TIME TODAY (13 MARCH 2020) - CONGRATULATIONS TO EVERYONE FOR MAKING THIS INITIATIVE WORK SO WELL!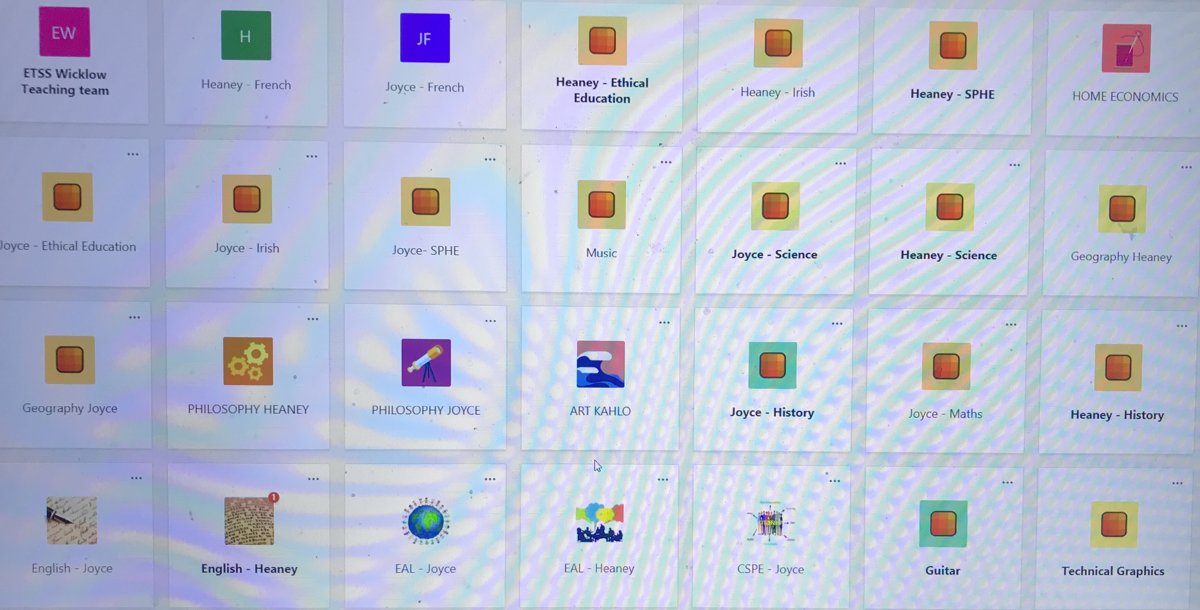 Resources to help our virtual school develop - (1) Screencastomatic.com (recordings); (2) Powtoon.com (templates); Flipgrid (outlook 365 feature)
ADVICE FROM HSE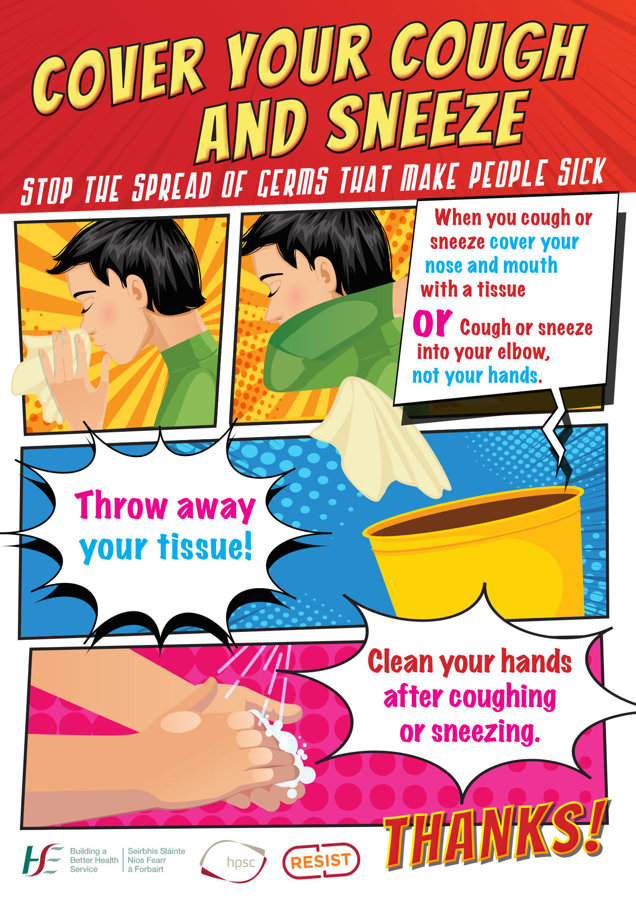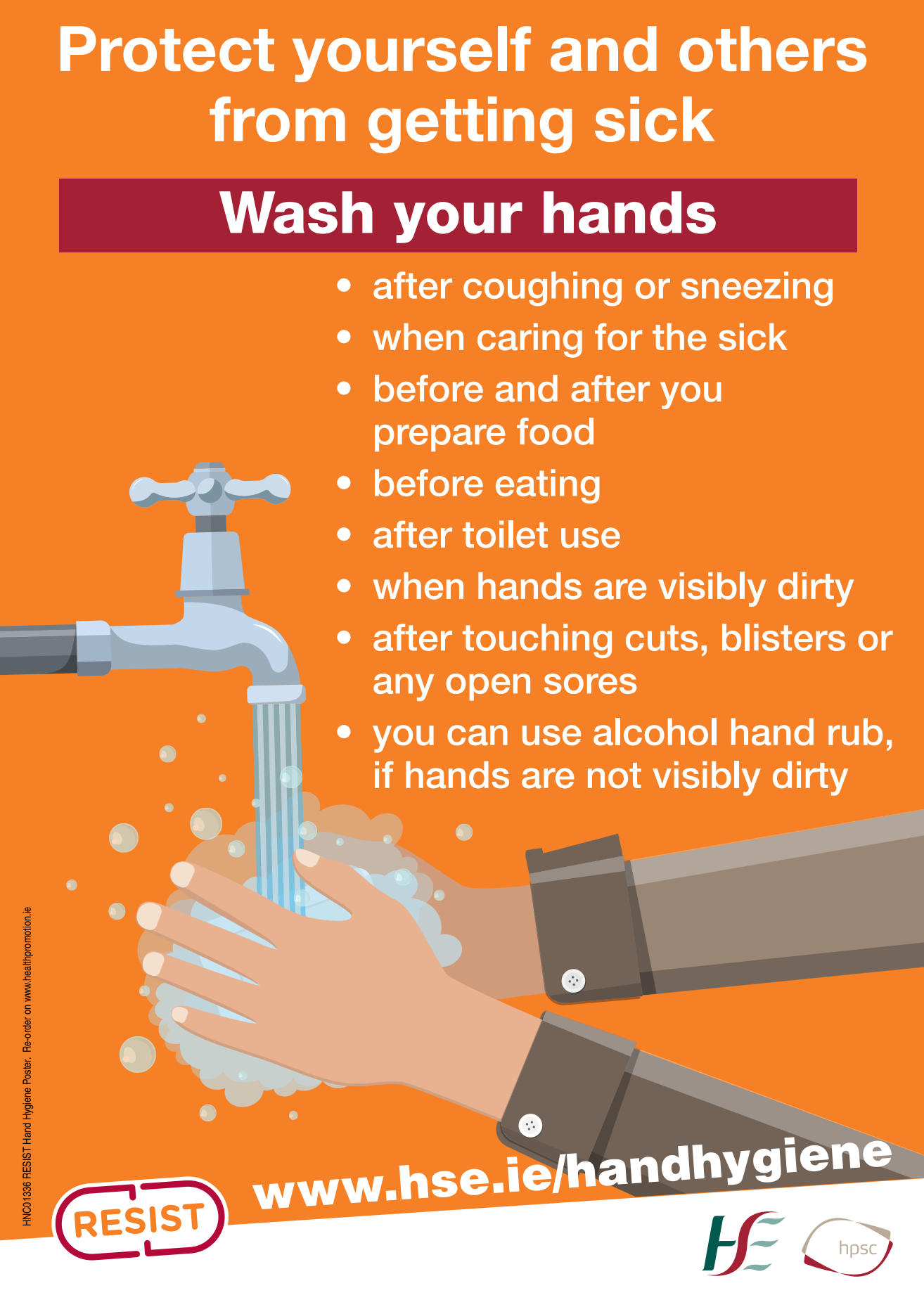 MODEL UNITED NATIONS RESCHEDULED FOR FRIDAY 8 MAY
Due to the closure of schools, the Model United Nations event has been moved to 8 May - hopefully the Covid-19 virus will no longer be a threat by then.

COVID-19 VIRUS
Schools will be closed from Friday 13 March until Sunday 29 March as a preemption measure to stop the spreading of the Covid-19 virus. Below is an awareness film:



WORK CONTINUES FOR MODEL UNITED NATIONS
The delegates are researching, the chairs are learning procedure, the press team is working hard to make strict deadlines, the administration team are organising the identity cards and the placards - it's all happening now at Model United Nations - more news to follow soon!

STUDENTS PREPARE FOR NEW TYPE OF EXAM AT EASTER
For the Easter assessments, ETSS Wicklow has decided to run oral exams - IN EVERY SUBJECT! The philosophy of this new assessment initiative is that if you can talk about it, you build expertise - so there will be lots of talking time for every student and lots of opportunity to show the teachers how much knowledge you have! Best of luck in the Easter assessment exams!

SPORTING HISTORY AT ETSS WICKLOW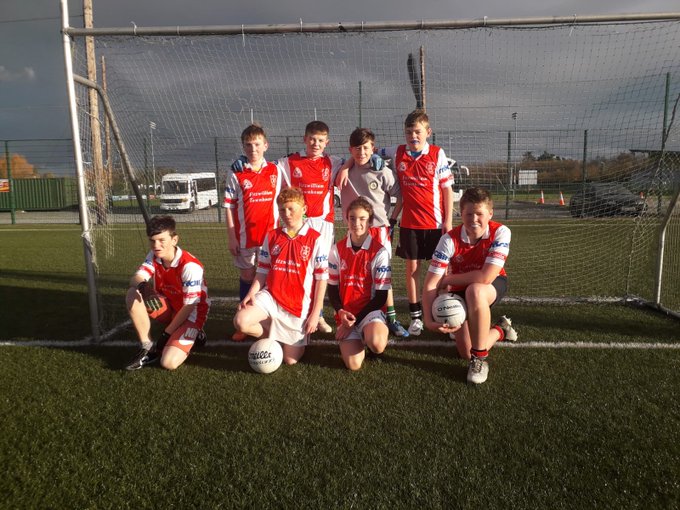 ETSS Wicklow played their very first Gaelic Football match...
ADVICE FOR SCHOOL ABOUT CORONAVIRUS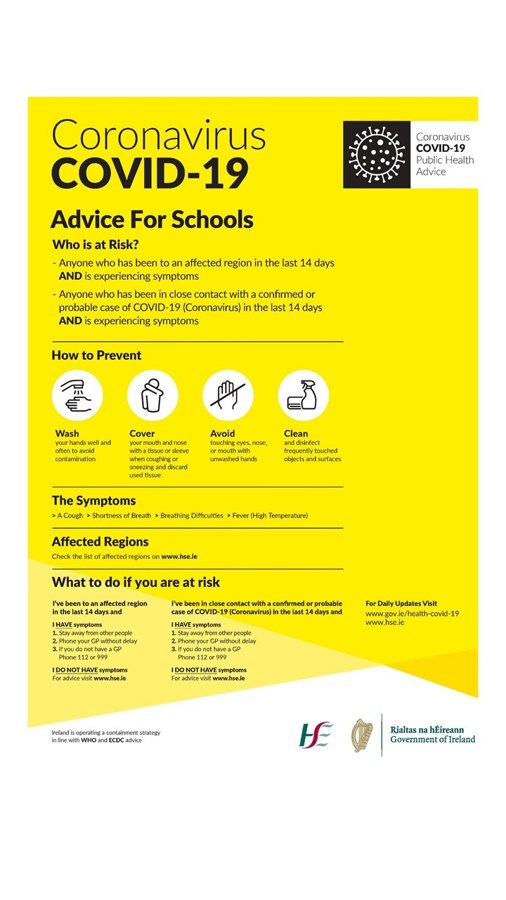 INTRODUCING THE NEW ETSS WICKLOW LOGO: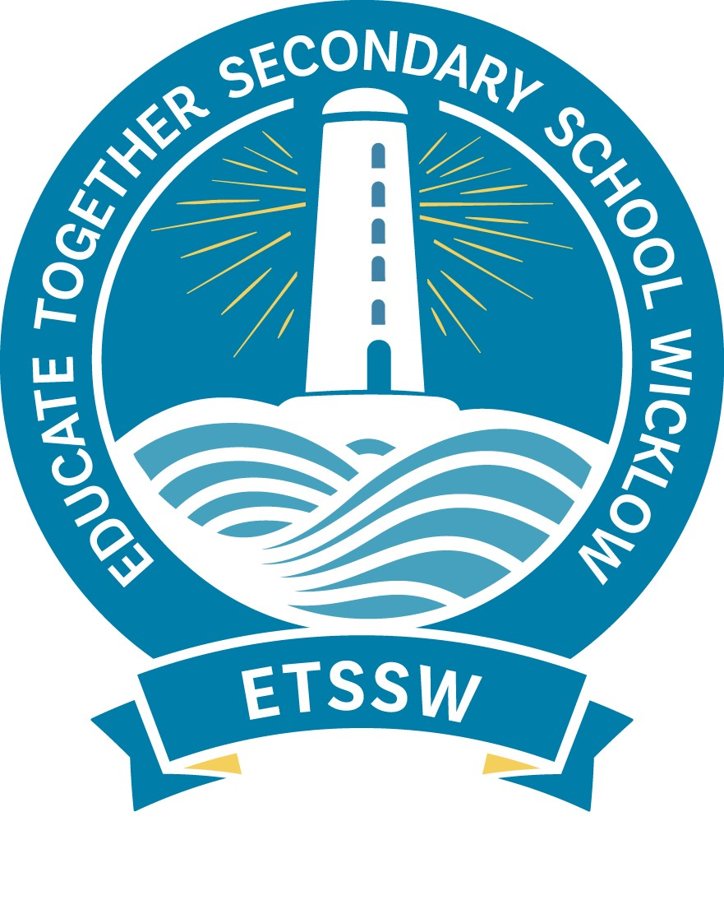 BEST OF LUCK TO OUR SIX STUDENTS ATTENDING THE WESLEY MODEL UNITED NATIONS EVENT ON FRIDAY & SATURDAY, 28 & 29 FEBRUARY
Another first for ETSS Wicklow - as we prepare for our own Model United Nations event, six of our students are joining the Wesley College Model United Nations conference this weekend to help develop our knowledge and understanding of how these conferences work and also to enjoy being part of a very established and successful project.

MODEL UNITED NATIONS TRAINING EVENT
A training event will be held at the school in Crinion Park on Thursday 27 February - 5 schools attending - a great opportunity to prepare opening speeches and resolutions and practice procedure.

SCHOOL CLOSURE
The school will be closed on Tuesday 4 February due to Industrial Action

DRAMA WORKSHOP
Gaiety School of Drama visiting our school on January 29 for a 3 hour drama workshop - one of their pupils is Colin Farrell - maybe a famous actor or actress from ETSSW will start their career on Wednesday!

NEW TERM
The new term starts on Monday 6 January 2020 - read our first newsletter: Newsletter_ETSS_Wicklow.pdf

CHRISTMAS EXAM WEEK
There will be one hour of study before each exam to allow maximum positive preparation for exams and development of study skills. Best of luck everyone!

TALENT SHOW REPORT
What a great show - we had piano, we had poetry, we had kazoo, we had Russian legends and film projects and songs, we had musicals, we had drama, we had mime, we had declamation - most of all we had a group of brilliant students creating a brilliant Christmas Show - congratulations everyone on making our first ever show such a great success!

MODEL UNITED NATIONS (MUN)
We are innovating a new conference for Irish Schools - our MUN takes place on Friday 27 March - ten schools are joining us - more news to follow.

TALENT SHOW IN DECEMBER
On 12 December, we have our first ever show at ETSS Wicklow - the students are putting together a great variety of acts.
Show starts at 19.00.

OPEN EVENING HAPPENING SOON - SEE YOU THERE
Thursday 7 November 18.30 - 20.30
Open Evening at Crinion Park

FIRST DAY ANNOUNCED
Wednesday 28 August 2019 at 08.30 - agenda for the day will be announced shortly. A special social event is being organised at 11.30 for parents, students, staff and Interim Board.