HISTORY OF EDUCATE TOGETHER

Dalkey School Project 1978
40 years of experience in equality
For over 40 years, Educate Together has been working to establish inspirational schools for children and young people in Ireland. Educate Together has its roots in the Dalkey School Project National School, which was founded in 1978. A committed group of educationalists and parents established the organisation with the stated aim:
"To advance education in Ireland, to develop and support the establishment of a multi-denominational school or schools which are:-
Run by Boards of Management, which are predominantly democratic in character.

Multi-denominational and multi-cultural, having an ethos where every child is equally respected and has equal rights of access to the school regardless of social, cultural or religious background or personal creed, and where all children are educated together in an atmosphere of respect.

Child-centred in their approach to education.

Co-educational and committed to encouraging all children to explore their full range of interests and opportunities without distinction by sex.

"
Dalkey School Project was the culmination of the hard work of a number of parents who wanted inclusive schools that embraced difference and celebrated principles of tolerance and mutual respect, where children of all social, cultural and religious backgrounds were equally respected.
Following Dalkey SP, a group of parents in Bray campaigned to have a similar school for their community, and Bray School Project was set up in 1981, followed by the North Dublin National School Project in 1984. These first three schools formed a national umbrella organisation in 1984, under the banner of 'Educate Together' – a term which had been in use in Dalkey School Project since its origins.

Six years into the existence of Educate Together as an organisation, the Educate Together Charter was formulated in 1990, and unanimously agreed by all member schools at that time. The Charter is the fundamental statement of aims that is endorsed by all members of the movement. The Charter states that children of all social, cultural and religious backgrounds are equally respected at school, that Educate Together schools are co-educational and child-centered in their approach to education, and that they are democratically run with active participation by parents in the daily life of the school.

By 1995, Educate Together had grown to 14 schools across Ireland (including schools in Cork, Galway, Limerick, and Kilkenny) and this growth led to the establishment of a permanent national office. Incorporation of the national body into a company limited by guarantee was completed in 1998.
In 1999, the State abolished the requirement that Educate Together schools had to provide their own sites and pay 15% of the building costs of a permanent building. This removed what had been the greatest restraint on the progress of the equality-based movement. The role and functions of patrons such as Educate Together in Irish education were also increased at this time, as part of the Education Act 1998.
As the number of Educate Together schools grew, it was decided that Educate Together develop a set curriculum, reflecting its ethos and key principles. This led to the launch of the Learn Together Ethical Education curriculum in 2004 – written by school principals and parents from the Educate Together community: Carmel Mulcahy, Paddie Murphy, Frieda McGovern, and Mary Kelleher.
Educate Together campaigned for ten years for sanction from the Department of Education and Skills to open second-level schools. In 2007, Educate Together made its first formal applications to the Department to open second-level schools, and sought recognition as a second-level patron. The Minister of Education and Skills, Ruairi Quinn, announced his formal recognition of Educate Together as a second-level patron at the 2011 AGM in Gorey ETNS.
In 2014, the first Educate Together second-level schools opened: Hansfield Educate Together Secondary School in Dublin 15, Ballymakenny College in Drogheda, and Kishoge Community College in Adamstown, Co Dublin.

Today, Educate Together operates a national network of 84 primary schools and 13 second-level schools in Ireland, catering to over 25,000 students. The growth in the Educate Together school network continues to be driven by parental demand and the Educate Together national office supports the rights of families to access the education they want for their children.
On Wednesday 28 August 2019, Educate Together Secondary School Wicklow opened its doors for the first time, starting a new chapter for education in the town and an exciting opportunity for students and parents to experience an inspirational model of education.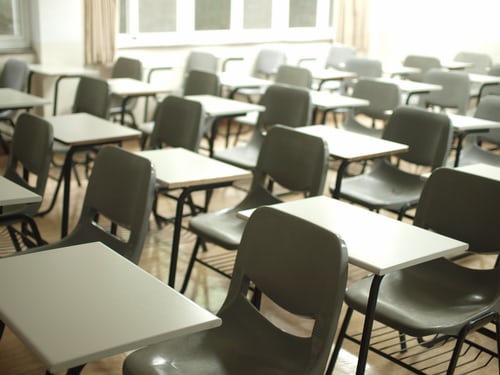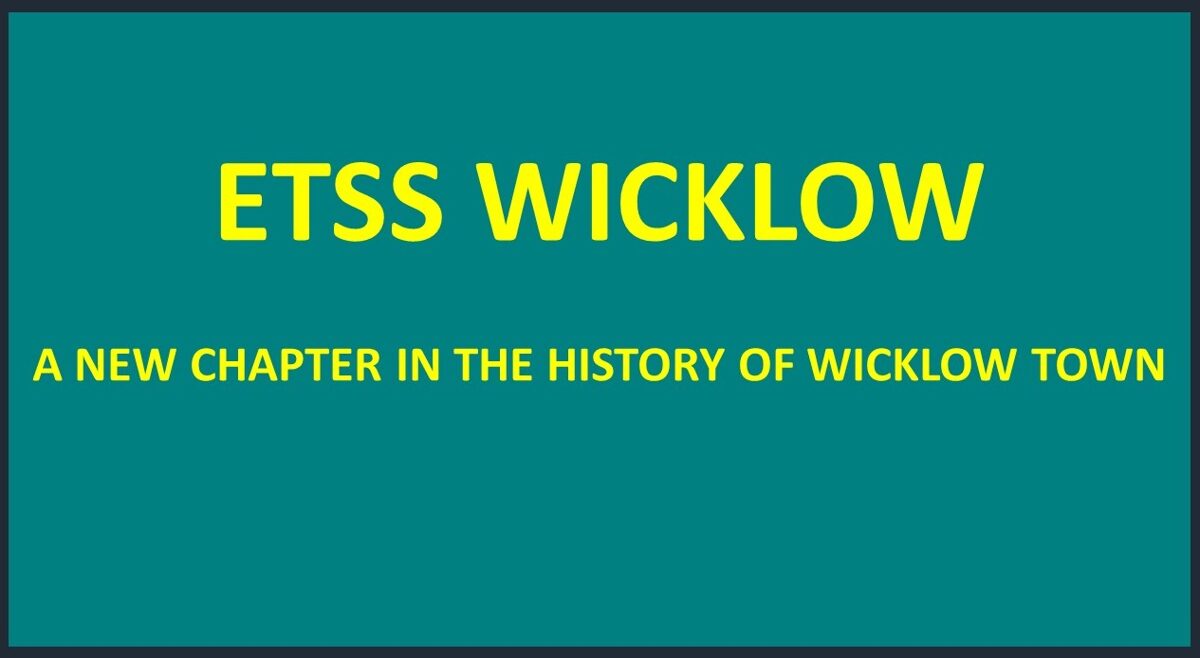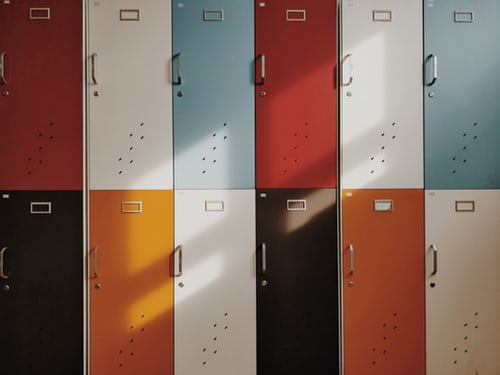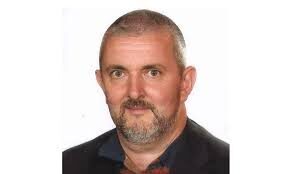 IN LOVING MEMORY OF COLM KEHOE, SCHOOL PRINCIPAL.
The school community has experienced the sudden death of Colm Kehoe, the founding principal of Educate Together Secondary School Wicklow, who died suddenly at his home in Gorey on Saturday 4th June. As a school community we are deeply saddened by his passing and our thoughts are with the Kehoe family at this time.
Colm was appointed principal of ETSS Wicklow in May 2019, when the new school was announced. He brought a wealth of experience from his work in education in Ireland and abroad and invested huge time, skill and hard work to build a wonderful team of staff and a strong school community.
Educate Together CEO Emer Nowlan said:
"We were all shocked and deeply saddened to hear this terrible news. Colm was an outstanding school leader – his dedication to young people and passion for student-centred learning were clearly visible to all who knew him. In three short years, Colm has built a vibrant, happy school community in ETSS Wicklow, where students are at the centre of everything, and educational innovation and creativity are the norm. And every step of the way, Colm put students first – his quiet modesty was in contrast to his enormous achievements as an educator and school principal."
Chair of the Board of Management of Wicklow ETSS, Danny Haskins, expressed the profound sadness of the whole school community on the loss of Colm:
"As the leader of our new school community, Colm built strong relationships with students, parents, staff and board members over the past three years, and we are devastated at his loss. He was a committed professional, a highly-valued colleague and a much-loved teacher who brought Educate Together's student-centred and democratic ethos to life in ETSS Wicklow over the past three years."
Colm's achievements during his career as a teacher and school leader were many. Just in the past three years, he established the Wicklow Model United Nations within months of opening a brand new secondary school, inviting students from around the region to ETSS Wicklow to discuss global issues and develop leadership and other important skills. He then successfully moved this initiative online, providing important engagement and connections for students during the pandemic and ensuring continuity of learning. He also created the first all-Ireland Educate Together debating competition and engaged the whole national Educate Together second-level school network in this uplifting and educational online event.
Colm Kehoe returned to Ireland from Belgium in 2019 to take up the role of school principal in ETSS Wicklow, having spent ten years as a teacher of English with the European Schools and two years as coordinator of Model United Nations conferences in Brussels. He had worked in education in five countries – Ireland, England, Spain, Belgium and Guatemala – and held Bachelors Degrees in Arts and Law and Masters Degrees in International Law and Educational Leadership and Management.
Emer Nowlan again:
"Colm's contribution to education is immeasurable and we will all miss his quiet passion for education, his creative ideas and his commitment to equality and student-centred learning. That he has left us at such a young age is tragic, and all of us in the Educate Together network join with his family and the ETSS Wicklow community in mourning his terrible loss. His impact has been huge in the lives of students, staff and volunteers he worked with, and in setting ETSS Wicklow on the right course, he leaves a lasting and tangible legacy."