PHOTOGRAPHY DIALS
First Year Visual Art students have spent the past few weeks taking photographs around the theme of 'My Safe Space'. These photos have been exhibited as photo dials in our corridors - I think you'll agree that our first year students have done an excellent job presenting their work!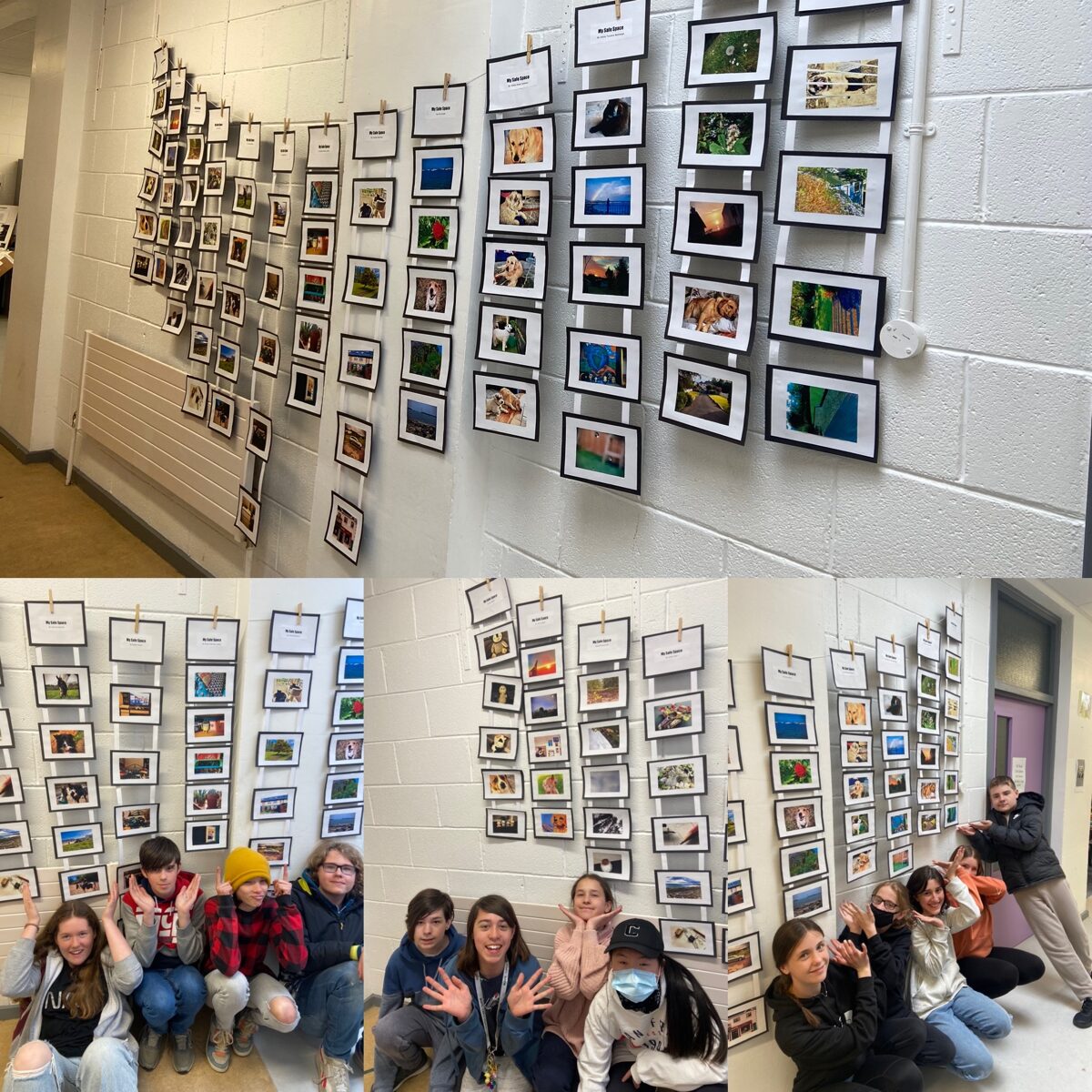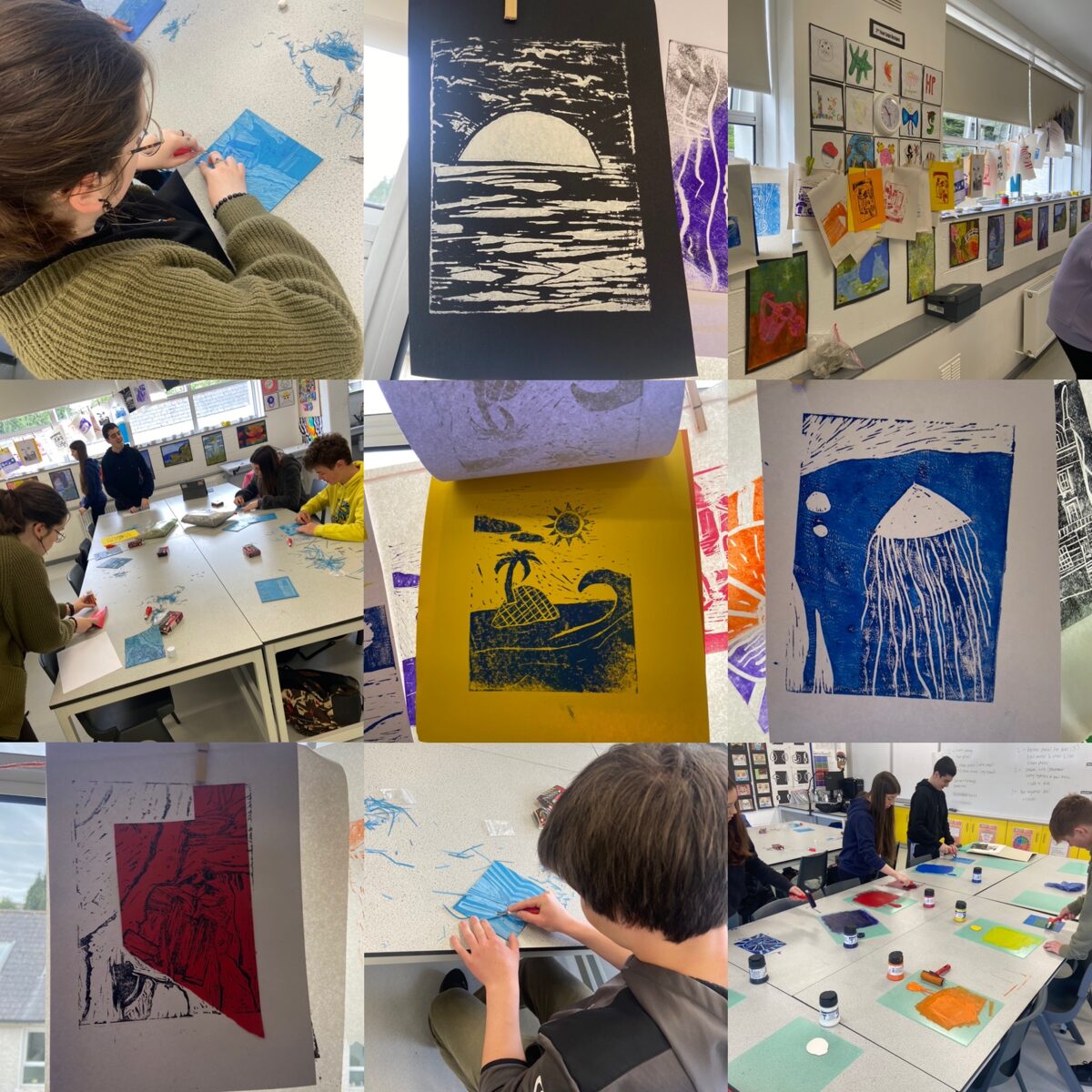 LINO-PRINTS
Second Year Visual Art have been busy working in a lino-print workshop as part of project week. Their subject matter was inspired by the question 'what is your Utopia?'
Excellent work Second Years!
Visual Art for Junior Cycle is a subject that promotes learning creatively, through the main strands of Art, Craft and Design.

Visual Art students will learn a number of practical skills in all areas of Art, Craft and Design and will learn how to apply these creative skills to situations outside of the Visual Art class.

It also involves learning to look at the world around us and developing the skills to question and discuss the visual – a skill that is very much needed by this cohort of young people who are bombarded by imagery each and every day.

In this way, Visual Art promotes independent thinkers – a skill that we strive to develop in each student here at Educate Together Secondary School Wicklow.

Other skills learned by students of Visual Art include that of taking responsibility for their own learning, organisation, working on their own or as part of a team, problem solving, emotional intelligence and empathy.

Over the last number of years, the subject of Visual Art has evolved to incorporate less traditional forms of creativity and visual culture, such as the study of architecture, the creation of installations and even experimenting with photography and digital media, as well as the more traditional approaches of painting, drawing and sculpture. In this way, there will always be a project that caters to each learners interests and individual learning styles.

Visual Art is a subject that benefits the overall wellbeing of students, in that it gives them an outlet to express their identity in a creative manner.
DISPLAY OF WORK FROM VISUAL ART CLASSES
Drawing project inspired by the Pop Art movement