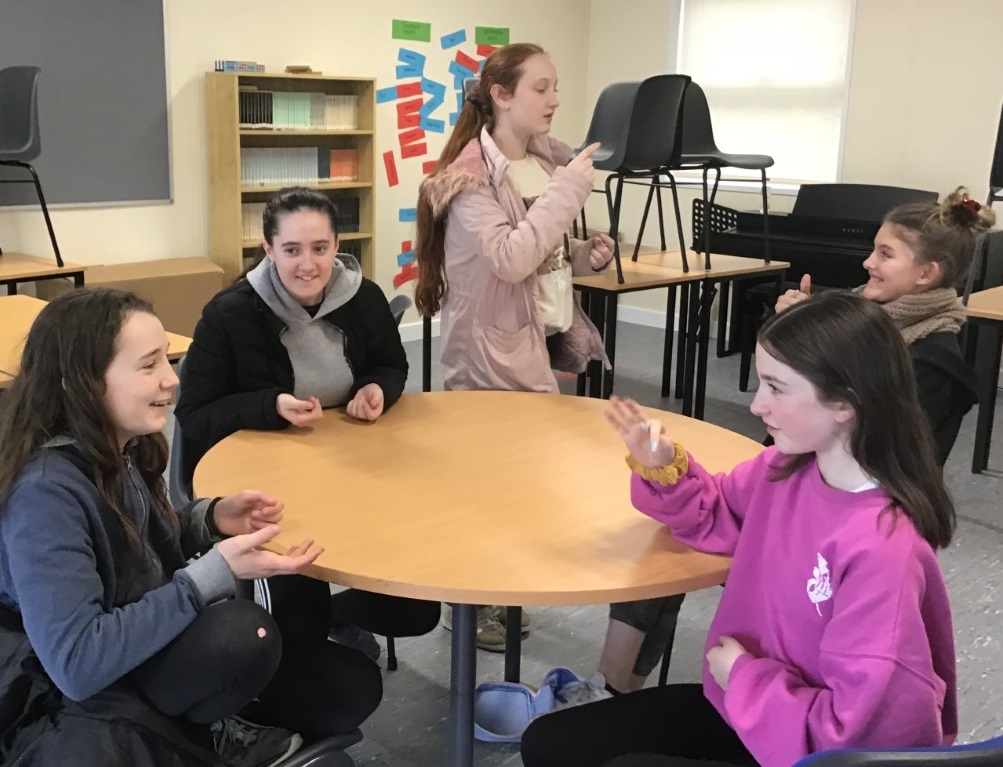 Sign language Club is kindly hosted by one of our students in the school.
It provides an introduction to Irish Sign Language (ISL) in a fun and encouraging atmosphere. Students learn everyday communication skills such as daily greetings, introducing yourself, common everyday items as well as social courtesies through hand, body and facial gestures.
This club provides a great opportunity for students to learn another language. It runs for ten weeks - starting after Christmas.
SOME VIDEOS TO INTRODUCE YOU TO IRISH SIGN LANGUAGE